So here it goes... a way to share and catalog adventures, accomplishments, and experiences. And why not begin on New Years Day right? Well, that is how I plan on "getting back into the swing of things".

Today I completed a 10K run just for fun. It wasn't a race but I was extremely happy to see about 30 runners show up to an informal group run that has been occurring for years. I met my usual (and best!) running buddy and after warning her about how slow my run would be, we were off. After not running for a month I was concerned about whether I would even be able to finish but a good friends conversation was just the thing I needed to make it to the end (and much more easily than I thought!). And as an added incentive to complete the run I signed up for the Ragnar Month of Training #RagnarTraining. The goal is to complete some form of exercise every day for a month. For more info check out:

http://woobox.com/4q8bhh

I also began a few yoga challenges. The first being a backbend 7 day challenge from Runners Love Yoga. You can check it out here:

http://instagram.com/runnersloveyoga

There is also going to be another challenge announced later this month too!

​The second is a 31 day challenge called Yoga Revolution from Yoga with Adrienne.

http://revolution.yogawithadriene.com/

I have completed two other yoga 30 day challenges from Adrienne and I can say....they are awesome! Each day consists of a video to follow on YouTube (20-30minutes). There is also a printable calendar to keep track of progress. Each morning you receive an email from Adrienne detailing the goal of that days practice, both physically and spiritually.

So on that note... Happy New Year and Namaste!

Mom of 2 girls, wife, outdoor explorer, lover of the Adirondack Mountains, coffee addict, craft beer enthusiast, runner, yoga devotee, local wine drinker...
Powered by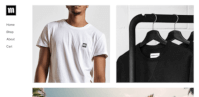 Create your own unique website with customizable templates.