Find experiences...
Every day it becomes more appearant that life is about our experiences. The experiences we have, the experiences we provide for others, the experiences we look forward to and even those we regret. I am thankful for so much of my life, and yet I still feel the need to search for more; more adventures, more calm, more space, more knowledge, more experiences.

And so the search is on! Along with my girls M. and E., my hubby, and a couple awesome friends I intend to continue to welcome new challenges and adventures! So get out there...and find your experiences!
Powered by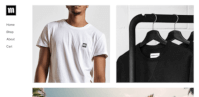 Create your own unique website with customizable templates.